Date:
17 April 2004 |
Season:
Gregory Markopoulos 2004
|
Tags:
Gregory Markopoulos
,
Markopoulos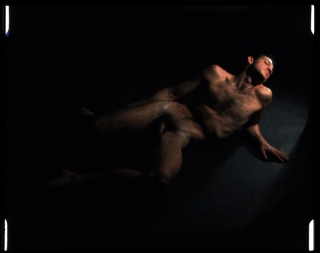 THE ILLIAC PASSION
Sat 17 April 2004, at 8.40pm
London National Film Theatre NFT2
Throughout his life, Markopoulos remained closely connected to his family background, and ultimately saw the Greek landscape as the ideal setting for viewing his films. The Illiac Passion, one of his most highly acclaimed works, is a visionary interpretation of 'Prometheus Bound' starring mythical beings from the 60s underground including Andy Warhol, Jack Smith and Taylor Mead. The soundtrack of this contemporary re-imagining of the classical realm features a reading of Thoreau's translation of the Aeschylus text and excerpts from Bartók. The preceding film, Bliss,is a brief study of a church on the island of Hydra.
Gregory Markopoulos, Bliss, Greece, 1967, 6 min
Gregory Markopoulos, The Illiac Passion, USA, 1967, 92 min
The programme will be introduced by Robert Beavers, filmmaker and director of Temenos Inc.
Also Screening: Tuesday 20 April 2004, at 6.20pm, NFT2
PROGRAMME NOTES
---