Date:
1 November 2003 |
Season:
London Film Festival 2003
|
Tags:
London Film Festival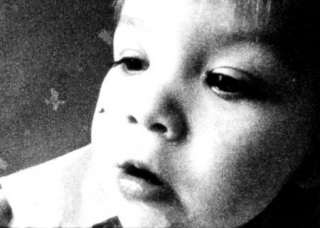 IMITATIONS OF LIFE
Saturday 1 November 2003, at 9pm
London National Film Theatre NFT3
Mike Hoolboom, Imitations of Life, Canada, 2003, 75 min
A series of topical news headlines sound like it might as well be the end of the world, but this is 1993, the year the filmmakers' nephew was born. It's an event that leads him to contemplate the ceaseless urge to photograph and be photographed. For Hoolboom, this compulsion indicates our discontentment with the world, which is compensated by reproducing it as 'experience in a crisis-proof form'. Imitations of Life is a 10-part suite of dreams and memories that integrates original footage with instantly recognisable images from commercials, cinema classics and recent blockbusters. In Jack's early years, the filmmaker sees (and shows us) the world through a child's eyes. Later, this sense of open wonder is retained, though tempered in the knowledge that modern life doesn't permit us such indulgence. We are 'the children of Fritz Lang and Microsoft', striving to give our lives shape and meaning through photographs, tv and movies. Through a vast wealth of adopted images, this video questions the values of lives lived through the lens. If movies carry our collective baggage and teach us about the world around us, do they hold us back from inventing the future?
Also Screening: Saturday 25 October 2003, at 8:30pm, London ICA2
PROGRAMME NOTES
---