Date:
27 October 2003 |
Season:
London Film Festival 2003
|
Tags:
London Film Festival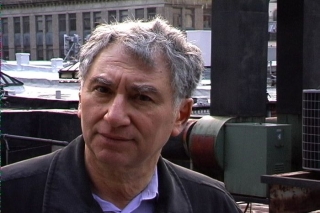 KEN JACOBS MASTERCLASS
Monday 27 October 2003, at 6:30pm
London National Film Theatre NFT3
BENEATH CONSIDERATION: A LECTURE ON FAILURE
Ken Jacobs has been one of the key figures of artist filmmaking of the past five decades. As a contemporary of Kenneth Anger, Stan Brakhage and Jonas Mekas, he was at the forefront of the New America Cinema movement that defined 'avant-garde film' in the 50s and 60s. Jacobs taught as Professor of Cinema at SUNY Binghampton for over 30 years, where his last course before retirement was on the subject of 'Stupidity'. At the LFF in, 2000, he presented two sold out 'Nervous System' projection performances and this year he returns to London with his 6-hour video Star Spangled To Death.
In this masterclass on 'failure' he will argue that in achieving socially set objectives, we rule out the possibility of unimaginable discoveries. Much of what passes for success can lead to predictability, conceit and the curse of celebrity, while there can be many triumphs as a result of ineptitude and confusion. Incredible things can happen by following the 'wrong turn into adventure'. The illustrated talk will include screenings and references to the work of filmmakers including Erich von Stroheim, Charlie Chaplin and Oscar Micheaux.
---