Date:
12 March 2002 |
Season:
Andy Warhol Tate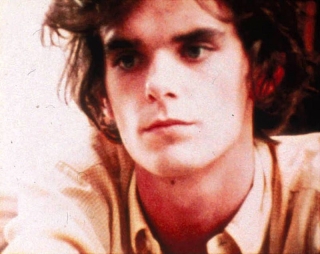 SUNSET + IMITATION OF CHRIST
Tuesday 12 March 2002, at 6:30pm
London Tate Modern
Sections from the 25-hour double screen movie ****.
Andy Warhol, Sunset, USA, 1967, 33 min
Andy Warhol, Imitation of Christ, USA, 1967-69, 85 min
Warhol's recording of a beautiful California sunset was one of an unfinished series commissioned by art patrons Jean and Dominique de Menil, and visually echoes their Rothko Chapel. Nico reads poetry on the soundtrack. Imitation of Christ is a domestic comedy about a strange but beautiful young man who wanders through life oblivious to the complaints of his parents (Ondine and Brigid Polk) and the attempted seductions of his maid (Nico), his girlfriend (Andrea "Whips" Feldman) and the riotous antics of Taylor Mead. Edited down to feature-length from the 6-hour version included in Warhol's 25-hour double screen film **** (1967).
---