Date:
10 March 2002 |
Season:
Andy Warhol Tate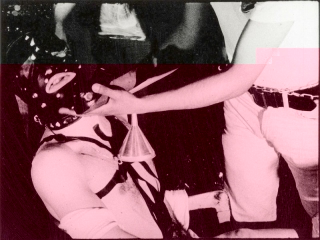 VINYL + MY HUSTLER
Sunday 10 March 2002, at 3:00pm
London Tate Modern
Factory favourites starring Gerard Malanga and Paul America.
Andy Warhol, Vinyl, USA, 1965, 66 min
Andy Warhol, My Hustler, USA, 1965, 67 min
Based on an interpretation of Anthony Burgess' novel "A Clockwork Orange", Vinyl has a claustrophobic, sado-masochistic script by Ronald Tavel. Gerard Malanga undergoes reconditioning for his transgressions as a juvenile delinquent. My Hustler is a first attempt at a more commercial film, with some concession towards conventional techniques. A sexual triangle competes for the attention of Paul America, a young stud ordered from the Dial-A-Hustler service.
---