Date:
5 March 2002 |
Season:
Andy Warhol Tate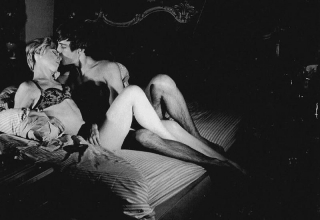 BEAUTY #2 + SPACE
Tuesday 5 March 2002, at 6:30pm
London Tate Modern
Scenes from the life of Edie Sedgwick.
Andy Warhol, Beauty #2, USA, 1965, 66 min
Andy Warhol, Space, USA, 1965, 67 min
Further portraits of socialite and muse Edie Sedgwick. In Beauty #2 she auditions a new boyfriend as an off-screen acquaintance provokes her with snide comments and questions, initiating a complex psychological situation. Space begins with a planned scenario in which different characters read eight unconnected scripts, but soon degenerates into casual talk, food fights and folk singing.
---