Date:
3 March 2002 |
Season:
Andy Warhol Tate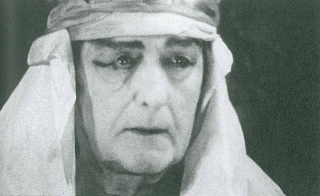 CAMP + PAUL SWAN
Sunday 3 March 2002, at 3:00pm
London Tate Modern
Thoroughly Modern Vaudeville.
Andy Warhol, Camp, USA, 1965, 67 min
Andy Warhol, Paul Swan, USA, 1965, 66 min
Paul Swan, a pioneer of modern dancing who had been frequently billed "the most beautiful man in the world", performs for the camera in his twilight years. His tragi-comic film brings to mind the uncompromising theatrical productions of Jack Smith. Both appear in Camp, an incredible underground variety show that also stars Baby Jane Holzer, Tally Brown, Mario Montez and Gerard Malanga.
---