Date:
12 February 2002 |
Season:
Andy Warhol Tate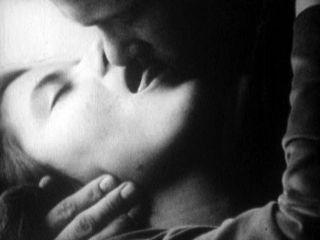 KISS + SOAP OPERA
Tuesday 12 February 2002, at 6:30pm
London Tate Modern
Two early episodic films: unreal erotic slow motion and daytime tv for night-time people.
Andy Warhol, Kiss, USA, 1963, 54 min
Andy Warhol, Soap Opera, USA, 1964, 46 min
Two episodic films which illustrate Warhol's unique early cinematic style. His silent movies were shot at sound speed and screened one-third the pace, imparting an unreal, poetic/erotic slow motion. Kiss is a series of high contrast, static shots of couples kissing, each lasting the length of a roll of film. Warhol experiments with the soap opera format by punctuating his own dramatic sequences with actual television commercials.
---