Date:
21 October 2001 |
Season:
Cinema Auricular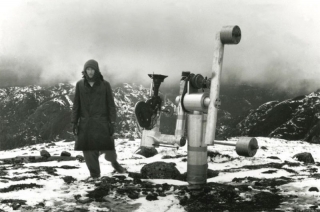 LA REGION CENTRALE
Sunday 21 October 2001, at 3:00pm
London Tate Modern
Snow's mammoth endeavour. Three hours of continuous swooping, swirling, twisting pans over a desolate Canadian landscape. The remote tonal instructions to the camera provoked an inspired minimal (maximal) soundtrack. Hold on to your hats, this trip may take some time.
Michael Snow, La Region Centrale, Canada, 1970-71, colour, sound, 190 min
Special off-site screening related to the "Cinema Auricular" programme at the Barbican Cinema.

---