Date:
26 October 1998 |
Season:
Underground America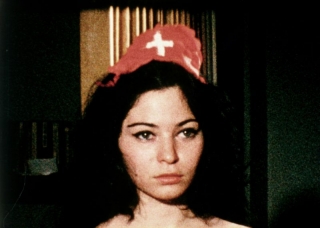 THE KUCHAR BROTHERS
Monday 26 October 1998, at 6:30pm
London Barbican Cinema
Mike and George Kuchar caused an uproar at the 8mm Motion Picture Club when they showed Pussy On A Hot Tin Roof to the society fuddy-duddies in the early 60s. The Kuchar's home movies were low budget views of life in The Bronx seen through glorious Technicolor sunglasses. Their short films and stable of stars like Bob Cowan and Donna Kerness became a permanent fixture on the Underground scene, and were personal favourites of director John Waters. George's Hold Me While I'm Naked is one of the classics of the genre, and is shown here alongside other astounding films of dimestore Hollywood.
Mike & George Kuchar, Pussy On A Hot Tin Roof, 1961, 9 min
George Kuchar, Lust For Ecstacy, 1963, 35 min
George Kuchar, Lovers Of Eternity, 1963, 36 min
George Kuchar, Hold Me While I'm Naked, 1966, 16 min
Mike Kuchar, The Craven Sluck, 1967, 23 min

Please Note: Lovers of Eternity missed its flight in Memphis and was replaced by two George Kuchar epics – Eclipse of the Sun Virgin (1967) and Pagan Rhapsody (1970). The programme notes below reflect this change and list the correct running order for the films that were shown at the screening.
PROGRAMME NOTES
---