Date:
24 October 1998 |
Season:
Underground America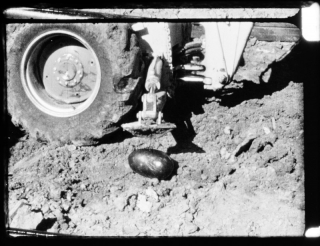 THE BEATS
Saturday 24 October 1998, at 3:30pm
London Barbican Cinema
This programme looks at the Beat movement's influence on cinema. We begin with the UK premiere of the only film work by the often overlooked artist Wallace Berman. The writer Jack Kerouac wrote and narrated Pull My Daisy starring Allen Ginsberg, Gregory Corso and Larry Rivers. This film and John Cassavettes' Shadows marked a turning point for the New American Cinema. Also included are two works by collagist Bruce Conner, an early appearance by one of the underground's true stars – Taylor Mead in the Hollywood satire To L.A. With Lust – and Robert Nelson's hilarious Oh! Dem Watermelons. Paperdolls includes photography by the legendary Jack Smith, and Warren Sonbert shows bohemian life in the New York of the 60s.
Wallace Berman, Untitled, 1956-66, 7 min
Robert Frank & Alfred Leslie, Pull My Daisy, 1957, 27 min
Christopher Maclaine, Beat, 1958, 6 min
Bruce Conner, A Movie, 1958, 12 min
Vernon Zimmerman, To L.A. With Lust, 1961, 27 min
Bruce Conner, Cosmic Ray, 1961, 4 min
Richard Preston, Paperdolls, 1962, 5 min
Robert Nelson, Oh! Dem Watermelons, 1965, 12 min
Warren Sonbert, Amphetamine, 1966, 10 min
PROGRAMME NOTES
---