Date:
8 August 1998 |
Season:
Andy Warhol Barbican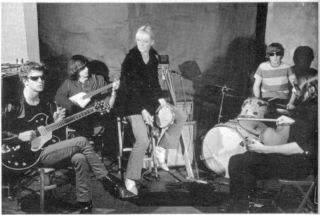 THE FILMS OF ANDY WARHOL: 1
Saturday 8 August 1998, at 3:30pm
London Barbican Centre
CAMP
Andy Warhol, USA, 1965, 16mm, b/w, sound, 66 min
Camp was made in the Factory and takes the form of a variety programme performed by various characters of the downtown scene.
THE VELVET UNDERGROUND AND NICO
Andy Warhol, USA, 1966, 16mm, b/w, sound, 67 min
This film shows the group rehearsing for their opening shows in the Exploding Plastic Inevitable. The rehearsal is interrupted by members of the New York City Polic Department who arrive in response to a telephone complaint about the noise. The film contains rarely heard unreleased music by the group.
---