Date:
19 March 2002 |
Season:
Andy Warhol Tate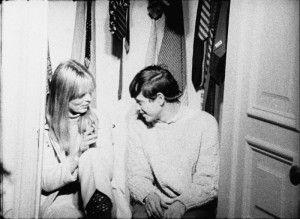 THE CLOSET + SALVADOR DALI + THE VELVET UNDERGROUND & NICO
Tuesday 19 March 2002, at 6:30pm
London Tate Modern
The Velvet Underground and Nico special programme
Andy Warhol, The Closet, USA, 1965, 66 min
Andy Warhol, Salvador Dali, USA, 1966, 22 min
Andy Warhol, The Velvet Underground & Nico, USA, 1966, 33 min (double screen)
For reasons which are not explained, Femme Fatale Nico and shy Randy Bourscheidt are two people living inside The Closet. The newly discovered Salvador Dali reel was used as a background to performances of the Exploding Plastic Inevitable, and consists of several Screen Tests and the legendary Whip Dance to accompany "Venus in Furs". The Velvet Underground & Nico shows the band rehearsing in the Factory, playing a unique extended improvisation which is eventually broken up by the New York Police Department.
---