Kevin Jerome Everson writes about the inspiration for his film Rita Larson's Boy. Production stills courtesy Trilobite-Arts-DAC and Picture Palace Pictures.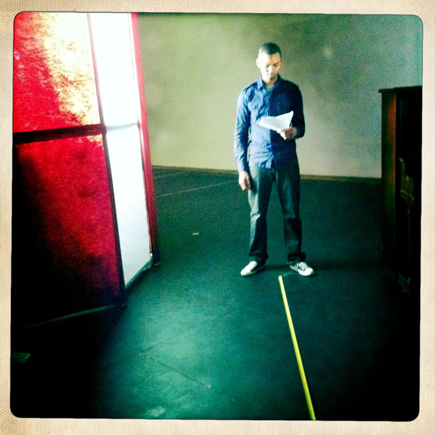 Growing up in the 1970s, one of my favorite sitcoms was "Sanford and Son", which was based on the British show "Steptoe and Son". It was about a widowed old man and his only son running an antique/junk business. The American version cast African Americans – the famous comedian Redd Foxx and theater actor Demond Wilson. It was set in Los Angeles, California, but the characters were transplanted from the Midwestern city of St. Louis, Missouri.
The son, Lamont (played by Wilson) had a best-friend called Rollo Larson played by dramatic actor Nathaniel Taylor. Taylor was from Columbus, Mississippi, the hometown of my parents. I've since wanted Mr. Taylor to do some stuff for me but I could never find him, his whereabouts are unknown. I also looked all over Los Angeles for an audition film for the part of Rollo Larson, but since I couldn't find one I just decided to make my own. Madeleine Molyneaux was producing a film in Cleveland, Ohio, spring of 2011, and had auditioned a bunch of actors, so I decided to shoot the film there because I had local talent at my disposal.
Lately I've been making films that look as if someone found the footage, so I decided to shoot as if someone had found the original audition. The actors knew what was happening. I told some to read the script and others to memorize it. They were all hip to it. The film is actually in the original order of the actors who auditioned:  Jimmie Woody, Rayshawn Jackson, Issac Chester (below left), Brandon Xavier McSwain, Jason Walker, Marc Moore, Tyler Slaughter, Robert T. Stewart (pictured above), Johnathon Jackson and "Streets" (Johnathan Lee, below right).
Rita Larson's Boy is part of "The Tombigbee Chronicles", film series about people or objects from Columbus, Mississippi, but shot in the northern part of the USA.
Kevin Jerome Everson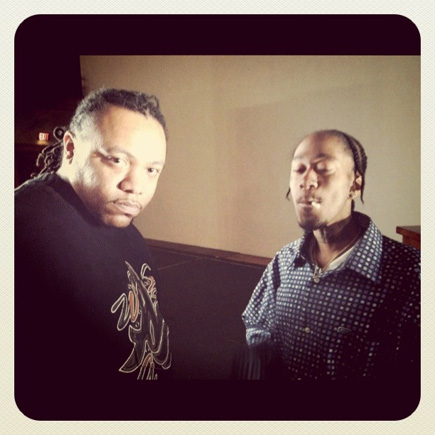 Rita Larson's Boy by Kevin Jerome Everson will be screened in the mixed programme WHERE THE MAGIC HAPPENS, alongside works by Nick Collins, Erin Espelie, David Gatten, Shumona Goel & Shai Heredia, Peter Milller, Ben Rivers and Robert Todd.
Link to more info on WHERE THE MAGIC HAPPENS here
WHERE THE MAGIC HAPPENS screenings :-
Sunday 21 October 2012, at 7pm, BFI Southbank NFT3