Shumona Goel and Shai Heredia comment on their collaboration I Am Micro.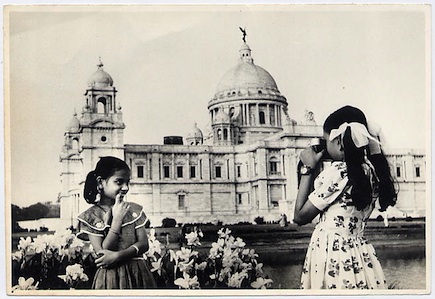 Shot in the passages of an abandoned optics factory and centered on the activities of a low-budget film crew, I Am Micro is an experimental essay about filmmaking, the medium of film, and the spirit of making independent cinema.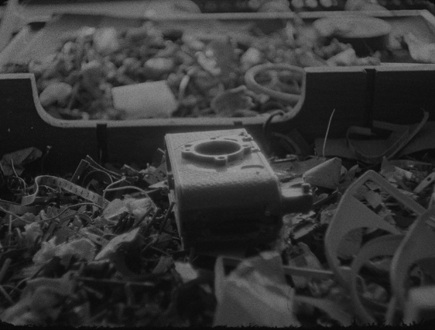 I Am Micro is a heartfelt portrait of a filmmaker struggling to work outside industry economics. Kamal Swaroop's poetic voice over not only describes his own experiences in experimental filmmaking but also serves as a window into a growing movement to resist commercial Indian cinema today.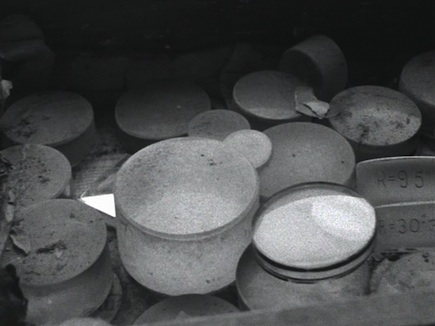 Scenes were filmed on the sets of independent Indian filmmaker, Ashim Ahluwalia's Miss Lovely (2012). Ahluwalia's films emphasize the personal and artistic vision of film over its worth as a commercial product. His new cinematic style and fresh approach to storytelling prove Indian filmmakers don't need the mainstream studios to produce successful films on their own terms.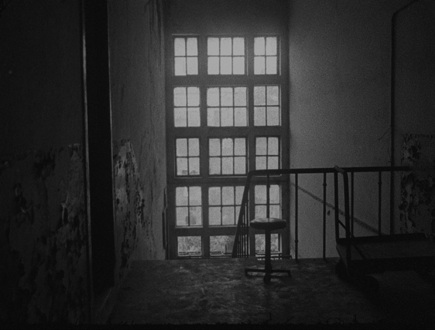 With I Am Micro we wanted to make a film about the individual artist trying to make films in the world and often failing. It is ironic that by the time we ended up printing I Am Micro in 2012, the labs we were working in had shut down. More recently, ARRI, Panavision, and Aaton have stopped making film cameras. And yet we believe that there will always be filmmakers who will find a way, because for them, cinema is absolutely necessary, or important: it is essential cinema.
Shumona Goel & Shai Heredia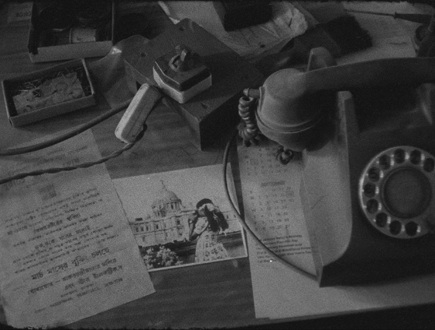 I Am Micro by Shumona Goel & Shai Heredia screens in the mixed programme WHERE THE MAGIC HAPPENS, alongside works by Nick Collins, Erin Espelie, Kevin Jerome Everson, David Gatten, Peter Milller, Ben Rivers and Robert Todd.
Link to more info on WHERE THE MAGIC HAPPENS here
WHERE THE MAGIC HAPPENS screenings :-
Sunday 21 October 2012, at 7pm, BFI Southbank NFT3
Link to book tickets for WHERE THE MAGIC HAPPENS here