Mati Diop's filmography resists easy categorization. The three short films she has made since graduating from Le Fresnoy in 2010 are, on the surface, as radically different in form and content as they could be from one another. Atlantiques (2009) is a quasi-documentary account of a failed sea odyssey to reach Europe from Eastern Africa. Big in Vietnam (2012) depicts a fictional film shoot in the surroundings of Marseille, where a highly unlikely mother-son duo are directing a Franco-Vietnamese adaptation of the 18th century epistolary drama Dangerous Liaisons by Choderlos de Laclos. Snow Canon (2011) is a tale of teenage desire set against the backdrop of a holiday chalet in the wealthy French Alps.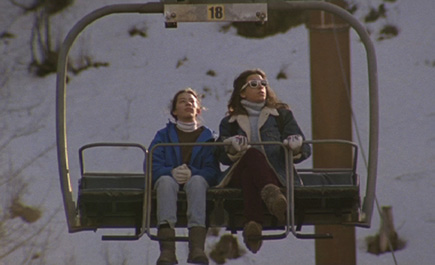 Whereas both Atlantiques and Big in Vietnam  play with the tension and confusion between documentary and fictional narrative strategies, Snow Canon represents a complete passage into the land of fiction. Snow Canon (shot after Big in Vietnam but released before) also constitutes the transition from the intimacy and instinctiveness of the early work's hand-held video camera to the aesthetics of a more conventional production with a professional crew including a cinematographer. Together these films form a hybrid trilogy. And yet, in spite of their apparent disparity, they suggest a very personal approach to cinematographic storytelling, at the same time that they reveal a series of constant preoccupations in Diop's work.
An aborted film, an interrupted dream, an uncompleted babysitting visit … Mati Diop's films are tales of failure and interruption. Unconsummated but not necessarily frustrating nor disappointing journeys. Even for Serigne, Atlantiques' tragic hero, who will ultimately die chasing his dream – after being forced to return to Senegal one last time (and been given, without his knowledge, a chance of survival) he will not let the failure of his first attempt impede his goal and embarks on a second, fatal trip. Between the two journeys, Serigne shares a campfire with a group of friends. He has returned, but left a part of himself behind. In many ways he is already a ghost who forecasts his own fate. Sérigne is both present and absent, and absence is another theme that traverses all of Diop's films. In Snow Canon the absence of Vanina's friends and family (away attending a funeral) prompts the arrival of Mary Jane, the babysitter. Big in Vietnam is a story of disappearances, which for the female protagonist may yield new beginnings.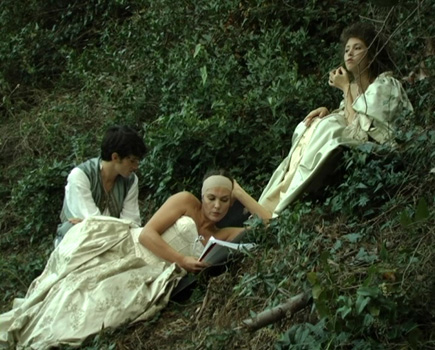 Overtaken by circumstances when the film's Valmont vanishes and the shoot is interrupted, the director disappears herself, wandering aimlessly in the streets of Marseille. Is she looking for the actor? Or looking for herself? She winds up in an Asian karaoke bar where the diaspora meets to sing the painful absence of their distant loved ones. Their absence suggests an elsewhere, and Diop's films often operate in the twilight zone between presence and absence, between the here and now and a geographical or psychological elsewhere. In fact, the relation to space and place in Diop's work appears to belong in the realm of imagination: from the ocean that we never see in Atlantiques, to the fantasized mountain region in Snow Canon. Diop wrote Snow Canon based on a Norwegian novel, which she projected onto to the French Alps – an area she had never visited and would not see until the shooting of the film. Diop does not film the mountains as 'landscape' but as a mental projection of the film's two protagonists, Vanina and Mary Jane. The landscape thus appears as a portrait of their internal emotions, as an introspection of their moods.
Diop is an actress herself (she appears in Simon Killer, also screening in this year's London Film Festival) and believes that acting helps her become a better director. Attaching great importance to the development of her characters, she works closely with cast members, who are often non-professional (as she was when Claire Denis asked her to appear in 35 Shots of Rhum). Diop's closeness to the actor's métier conveys a sense of intimacy that traverses all her films. Hers is a warm cinema that dares to take formal risks and emotional challenges.
María Palacios Cruz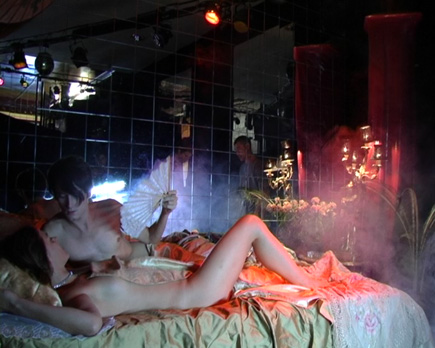 Mati Diop will be present to introduce her films in the festival.
Link to more info on MATI DIOP here
MATI DIOP screenings :-
Saturday 20 October 2012, at 7pm, BFI Southbank NFT3