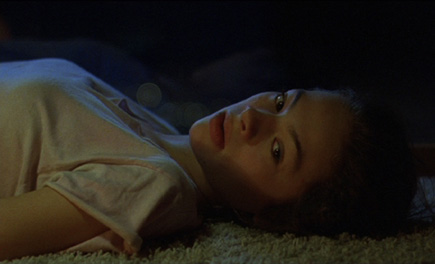 Saturday 20 October 2012, at 7pm, NFT3
Among the younger generation of artists exploring new approaches to narrative, the work of Mati Diop is notable for its sensitive portrayal of characters and intimate style of filming. Diop is also an actress, playing leading roles in Clare Denis' 35 Shots of Rum and Antonio Campos' Simon Killer, and is the niece of legendary Senegalese director Djibril Diop Mambéty. Her recent short films will be presented together for the first time in the UK.
Atlantiques
Mati Diop | France-Senegal 2009 | 16 min
'A story about boys who are continually travelling: between past, present and future, between life and death, history and myth.' (MD)
Big in Vietnam
Mati Diop | France 2012 | 29 min
When a lead actor disappears from set, the director searches for him in the city of Marseille. Stumbling into a karaoke bar, she loses herself in memories of her former home in Vietnam, and encounters a man who shares her sense of displacement. As night becomes day, they walk along the seafront and he recounts the story of his journey from the Far East to Europe.
Snow Canon
Mati Diop | France 2011 | 33 min
Stranded in her parents' chalet in the French Alps, a teenage girl passes time chatting online with friends, until the babysitter arrives and events take an unexpected turn. Innocent pastimes give way to games of power and seduction.
Mark Webber