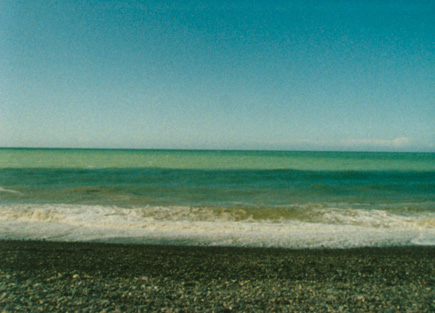 Filmed in three countries over the course of a year, The Sole of the Foot is a deceptively simple travel film. Initiated by Robert Fenz to chronicle African immigrant experiences in France, the work expanded in scale over the course of its production to include sequences filmed in Israel and Cuba, and in its final form offers several explanatory registers to account for its deeply resonant mix of landscapes, street scenes, portraits, and still lifes.
The first of these involves the autobiographical: the story of the maker, whose bodily presence is sensed behind every image in the work and whose previous oeuvre creates a sort of moving-image database of the personal and the political traced into the complex texture of images, people, and places it captures. Complementing these references to the maker and his own cinematic past, however, is an external history, or what the filmmaker Hollis Frampton called a "metahistory" of the medium.
It is primarily from this perspective that we can approach that other tale in this story of the "other," what might be called the "soul of the foot(age)": a parallel rendering of the medium's own evolution, from its roots in early film actualities to its radical reinvention half a century later by a cinematic avant-garde, to the emergence in diverse places of a revolutionary "third cinema."
Bruce Jenkins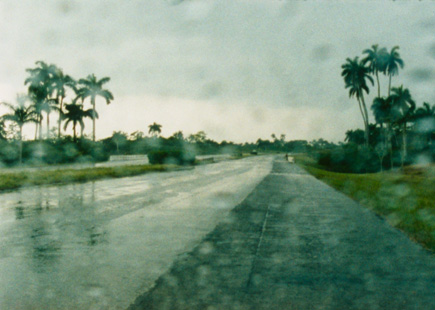 The above text is excerpted from Bruce Jenkins' essay "Creative Geographies: Robert Fenz's The Sole of the Foot", which appears in "The Soul of the Foot", published in 2011 by Berliner Künstlerprogramm des DAAD on the occasion of Robert Fenz's exhibition at daadgallerie, Berlin.
Link to more info on THE SOUL OF THE FOOT here
THE SOUL OF THE FOOT screenings :-
Sunday 23 October 2011, at 9pm, BFI Southbank NFT3
Monday 24 October 2011, at 2pm, BFI Southbank NFT3
Link to book tickets for THE SOLE OF THE FOOT here