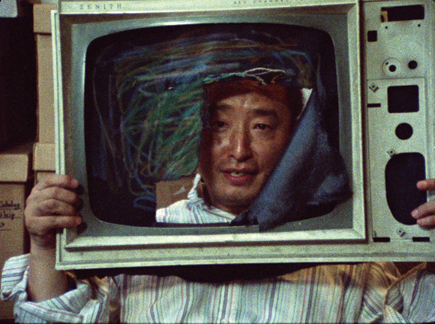 Friday 21 October 2011, at 6:30pm, NFT3
Free Radicals: A History of Experimental Cinema
Pip Chodorov | France 2010 | 82 min
Free Radicals scratches the surface of the history of avant-garde cinema in Europe and the USA, from early post-war pioneers through to the founding of New York's Anthology Film Archives, a museum whose screen is the exhibition space. Director Pip Chodorov is well-placed to chronicle the movement – he established the Re:Voir label to distribute tapes and DVDs of artists' films, and counts many key exponents amongst his friends. In this personal journey through experimental movies, he surveys a generation of artists who pushed the boundaries of the medium. Working without compromise, and without financial rewards, they were forced to create their own support structures in an expression of solidarity. Whilst not claiming to be a definitive documentary, Free Radicals is a discerning introduction to the field, and its informal nature provides a privileged glimpse at the personalities involved. Archival footage of Hans Richter, Nam June Paik and Stan Vanderbeek (drawn from TV programmes made by the filmmaker's father) supplements new interviews with Chodorov's distinguished acquaintances (Jonas Mekas, Peter Kubelka, Ken Jacobs, Robert Breer) and generous excerpts from the films themselves.
Mark Webber
Also screening:
Monday 24 October 2011, 4:15pm, NFT3
Monday 24 October 2011, 7pm, STUDIO
More Free Radicals images, and the trailer for the film, here