Thom Andersen's latest film Reconversão (Reconversion) surveys the work of architect Eduardo Souto de Moura. Although Andersen was invited specifically to make the film in Portugal on the occasion of the Vila do Conde festival's 20th anniversary, his attentiveness to the Pritziker prize winning architect's buildings and unbuilt projects is equal to the revered contemplation of his hometown in 2003's Los Angeles Plays Itself.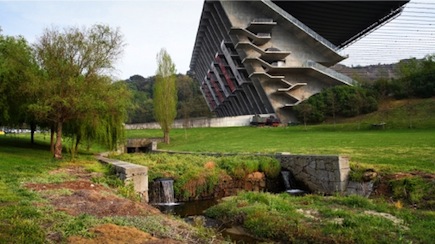 Travelling around sites in northern Portugal, from the monumental sports stadium in Braga to Porto's understated modernist subway network, the viewer begins to grasp Souto de Moura's loyalty to the architectural history of the sites and buildings he is commissioned to develop. What is striking is his fascination with the afterlife of his work – the ruin – as a measure of the society evolving around it. The narrator reads a quotation by the architect's frequent collaborator Álvaro Siza: "If the objects of the city are actual or potential ruins, if they are subject to changes in use and significance, if they succeed in time and space in going beyond their own destiny, then we can say the city is functional."
Interestingly, during Reconversão, the camera records at a reduced rate, adjusting the viewer to the building's sense of time, which inevitably outlasts our own.
Shama Khanna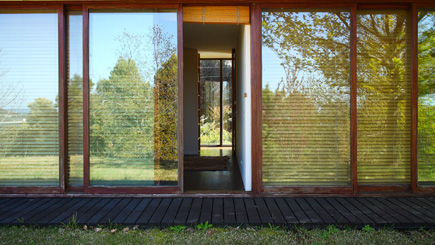 Reconversão by Thom Andersen will be screened with Catalina Niculescu's Along the Lines in the programme TWO ARCHITECTURE STUDIES.
Link to more info on TWO ARCHITECTURE STUDIES here
TWO ARCHITECTURE STUDIES screenings :-
Saturday 20 October 2012, at 4pm, BFI Southbank NFT3