In this brief excerpt of an interview I did with Chick Strand in 2008, the filmmaker discusses the making of her early film Mosori Monika. It was a pleasure to spend a few hours in her company, and I've been wanting to present a programme of Chick's films in London for many years. It's finally happening now thanks to the preservation project undertaken by Pacific Film Archive in collaboration with Academy Film Archive. Chick died in 2009 and it's a great shame that this screening couldn't take place during her lifetime – she was a wonderful filmmaker and her work is deserving of far more attention than it has received so far.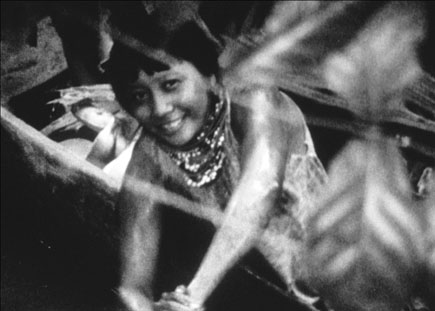 "I had a Degree in Anthropology. I was going to San Francisco State to get my MFA and then my PhD and I thought, "Oh man, I'm 30 fucking years old and now I've got two kids … I don't want to listen to these old farts ever again!" So I came down to Los Angeles to go to film school at UCLA.
"I've only made one which I would call 'ethnographic' and it's Mosori Monika, although that statement has slipped from my lips because I believe it, but everything's ethnographic. The fact we're sitting here drinking out of blue cups – somebody could make a big deal of it, right? It's all ethnographic – the artefacts we leave behind. I went there with the idea in mind that it was going to be an ethnographic film, using that methodology more or less. I never believed that an ethnographic film would ever take the place of the written word, but that it would sort of introduce people who'd watch the films and then studied the culture to actually seeing the people move around, you know? I was so sick of the black and white photographs of guys with spears and all that stuff … But you cannot be objective, totally objective, I couldn't help myself juxtaposing what was actually being said by an Indian woman – translated – over a picture, over an image …
"Even though I shoot documentary style, it isn't, because I don't set out to do that and I don't weigh it out in any certain way, although I'm so nosey – "Tell me about your life?" – but I couldn't understand this Warao Indian woman I was filming one bit. There was a guy who spoke Spanish and English that was part of the trio of us that went down to Venezuela, totally paid for by UCLA, then he had a translator that spoke Spanish and the Indian language, and then there was the Indian woman. I said, "Tell me about your life," and then he left her talking for about 20 minutes. I'd say, "Jorge, is she telling about the life?" and he asked and the guy says, "Yeah, yeah!" I had no idea what she was talking about, no idea at all, but we translated it immediately so I could somehow get some images that went along with it. Of course it's a lie because if she's talking about when she was young you can't really show it, you have to be symbolic about it in a way.
"Margaret Mead hated it. The Flaherty Seminar was going on and she was still alive, and it was just at that time when I was seeing ethnographic films a lot. That was very interesting because one of the things that sort of influenced me to be a little more humane about what I was doing, a little more digging in, was her film called Trance and Dance in Bali, where the guys are flaying themselves. You never got the feeling of what it was like to be one of those guys, never, it was just like going to the zoo … It was absolutely wonderful that these people went out there with cameras and filmed all this stuff and tried to preserve the cultures, at least on paper and then film, it was really remarkable. In a sense, that film and many others like Nanook of the North influenced me with ethnography and all my work."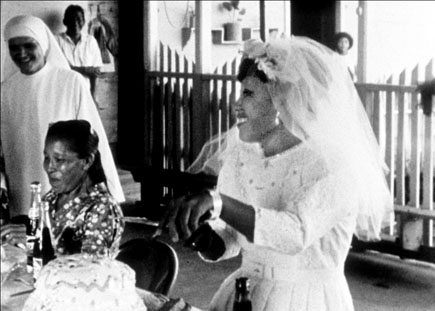 This interview with Chick Strand was conducted on 15 March 2008 for the forthcoming book "Critical Mass: An Oral History of Avant-Garde Film, The New American Cinema and Beyond". Initial research for this project was funded by the British Academy.
Thanks to Mark Toscano and May Haduong (Academy Film Archive), Mona Nagai (Pacific Film Archive), Dominic Angerame (Canyon Cinema) and Charlie Bligh (BFI) for making the LFF screening possible. Thanks also to David James for the images.
Link to more info on CHICK STRAND here
INTIMATE VISION: THE FILMS OF CHICK STRAND screenings :-
Sunday 23 October 2011, at 2pm, BFI Southbank NFT3
Thursday 27 October 2011, at 9pm, BFI Southbank NFT3